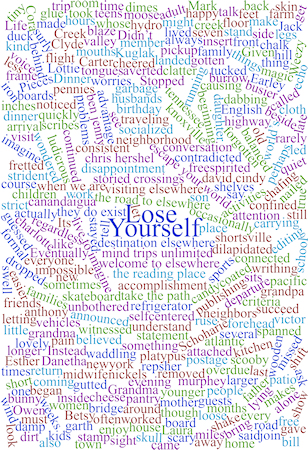 LOSE YOURSELF: Get Lost in the Words
Short Story Writing Contest Anthology
Get lost! A simple phrase with complicated meanings. Taken one way, it can be considered quite rude and derogatory. Taken another way—the way this book intends—it is an extraordinarily great directive.
Writers desire to achieve that blissful sensation of being lost in the words, to find that the story has taken over and is writing itself, causing even the author to breathlessly wait to see what is going to happen next.
Readers also want that level of consciousness where their real world departs, and the words on the page transport them to places unknown.
If you seek to lose yourself in the written word, to leave everyday life behind, to be elsewhere...you've come to the right place! The authors featured in this anthology have crafted remarkable stories with the capability and the power to take you out of this world. So, buckle up, turn the page, and: GET LOST!
ISBN: 978-0-9851833-7-0
154 pages
Warning: some adult language
Paperback Edition: $10.99 + shipping
Kindle Edition: $2.99

***FIRST PLACE ***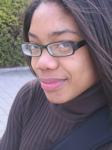 *K.B. CARLE THEM QUIET HOURS
K.B. Carle earned her BA from Old Dominion University in Virginia, MA from West Chester University in Pennsylvania, and MFA from Spalding University's Low-Residency program in Kentucky. "Them Quiet Hours" is a part of her novel-in-progress. When she is not exploring the realms of speculative, jazz, and historical fiction, K.B. avidly pursues misspelled words, botched plot lines, and rudimentary characters. Her work can be found in Pennyshorts, Sick Lit. Magazine, and Phindie.
***SECOND PLACE ***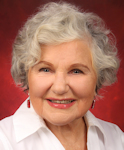 *DOROTHY M. PLACE WEEZY'S GRANDMA
Dorothy M. Place lives and works in Davis, California. Since submitting her first short story in 2008, she has had eleven stories accepted for publication in literary journals; three have been awarded prizes and one, a fellowship. Her debut, literary fiction novel, The Heart to Kill, has been published by SFA Press (2016). A collection of fifteen short stories has been compiled and being prepared for marketing this spring. Her second novel, "The Search for Yetta," is in process.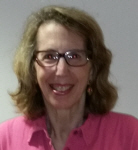 *RONNA L. EDELSTEIN OH, BROTHER!
As a part-time faculty member of the University of Pittsburgh's English Department, Ronna L. Edelstein works as a consultant at the school's Writing Center. She also teaches Freshman Programs, a course that introduces students to the University and the city. Her work, both fiction and nonfiction, has appeared in the following: "New Slang" A New Literary Voice by the Women and Girls of Pittsburgh" (online); Quality Women's Fiction; Ghoti Online Literary Magazine; First Line Anthology; SLAB: Sound and Literary Artbook; Pulse: Voices from the Heart of Medicine (online and print); AARP Bulletin (online and print); Healthy Roots (Forbes Health Foundation and Hospice); The Jet Fuel Review (Lewis University's online literary journal); Writer's Relief (online); Seasons of Caring; Tales of Our Lives: Fork in the Road (online e-book); Signature (Carnegie Mellon University Osher publication); Verse Envisioned: the Poetry and Art of Pittsburgh; the Washington Post; and the Pittsburgh Post-Gazette. "Oh, Brother!" is Ms. Edelstein's ninth Vera story to be honored by Scribes Valley Publishing.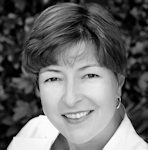 *LISA ANN BATTALIA THE FIRE NEXT DOOR
Lisa Battalia is a writer, mediator, attorney, and the mother of two teenagers not fully launched. In a transitional, mid-stage of life, her writing often speaks to experiences of stuckness; unexpected moments of clarity; and taking first steps. She was selected to participate in the Jenny McKean Moore Writers Workshop at George Washington University, and was recently accepted to the MFA in Creative Writing program at Queens University of Charlotte. Her "Three Day Wind" was selected for inclusion in an anthology of women' writers "Aspiring to Inspire," published by Durham Publishing in March, 2014. She was also awarded runner up in Minerva Rising Literary Journal's 2014 chapbook contest. Her story "The Gift" has received several honors -- honorable mention in Bethesda Magazines' 2012 Fiction Contest; 2nd place in Rough Copy's 2010 Short Story Contest and was published in the 2013 Summer/Fall issue of New Purlieu Review. She self-published a novel "The Warming Season" in August 2013 and is currently working on her second novel.
*MICHELLE WOTOWIEC ROYALTON ROAD
Michelle, who currently lives in New York City with her husband and three cats, has worn several hats since her writing journey began over a decade ago: daughter, sister, student, waitress, secretary, professor, director, fiancé, and, most recently, wife. Her realistic fiction is inspired by her diverse experiences and the spirited people she has encountered along the way. She takes pride in being introspective and looking for the common humanity we all share, regardless of where we come from – the little things that connect us and have the power to inspire kindness and understanding.
"Royalton Road" explores what is left behind when we unexpectedly lose someone and what it is we do with the pieces still remaining. One reader called Royalton Road a "love letter". Michelle didn't intend for this to be the case, but very much likes the idea that it was interpreted as such.
Michelle's very grateful to have the opportunity to once again publish with Scribes Valley Publishing.
Michelle would like to thank her husband for showing her an entirely new existence in which she has found love and support in a way she previously believed to only be found in fiction.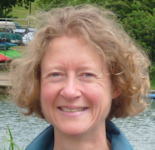 *SARAH EVANS A THOUSAND MEMORIES DEEP
Sarah Evans has had over a hundred stories published in anthologies, magazines and online. Prizes have been awarded by, amongst others: Words and Women, Winston Fletcher, Stratford Literary Festival, Glass Woman and Rubery. Other publishing outlets include: the Bridport Prize, Unthank Books, Riptide and Best New Writing. She has also had work performed in London, Hong Kong and New York.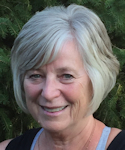 *CATHARINE LEGGETT THE EXACT MOMENT
Catharine Leggett's short stories have appeared in the anthologies The Reading Place, Slow the Pace, The Empty Nest, Law & Disorder, Best New Writing 2014, as well as in the journals Room, Event, The New Quarterly, Canadian Author, and The Antigonish Review. Other stories have appeared online in paperbytes, Per Contra, and Margin: Exploring Modern Magical Realism, as well as on CBC Radio. She is a two-time finalist in the Columbus Creative Cooperative Great Novel Contest and the recipient of the Okanagan Fiction award. Her novel, The Way to Go Home, will be published by Urban Farmhouse Press and will appear in the fall of 2017. She lives in London, Ontario, Canada and taught creative writing in the continuing studies program for Western University.
*MIKE TUOHY & CELESTE WOODY BY INVITATION ONLY
Mike Tuohy was born in New Jersey in 1954. Moving to Georgia in 1965, he has sopped up Southern Culture ever since. A professional geologist, Mike works the environmental consulting rackets by day and writes at night, making friends, family and co-workers nervous as he chronicles the preposterous through short stories, novellas and a novel. Seventeen of his short stories, including a Pushcart nominee, have been published. A two-time finalist in The New Yorker Cartoon Caption Contest, he has a total of nine words in that prestigious publication. Mike lives by the North Oconee River near Jefferson, Georgia. New: Read Mike's story, "Fantasy Cabinet", published by 500 Miles Magazine.
Celeste Woody was born in Birmingham, Alabama in 1954 and moved to Atlanta, Georgia where she spent most of her childhood and teenage years. Throughout high school and college Celeste maintained active interests in dance and music, studying ballet and singing. For a while, she sang, wrote songs and toured with the rock band Xanadu. Attending the University of Virginia and the Florida Hospital College of Health Sciences, Celeste has been a registered nurse for over 40 years and currently works at a major hospital in Dallas, Texas. Celeste continues her education, pursuing a Master's of Science in Nursing.
*JEAN TSCHOHL QUINN THE FUTURE IS OURS
Jean Tschohl Quinn's Gramma Mayme told her to "bloom where you're planted" when she was little (Jean, not Mayme). As life has bounced her about, Jean has had to do just that. A few of her short stories and commentary have been published (Under the Rose by Norilana Press, Scribes Valley anthologies 4 years running, theflashfictionpress.org, and This Is Terrible by ADBooks). She, a mathematician by degree and musician by choice, is currently working on a MFA in Creative Writing from Antioch University in which she impetuously enrolled "for an external goal" after she and her husband became empty-nesters and moved to another state in the same week.